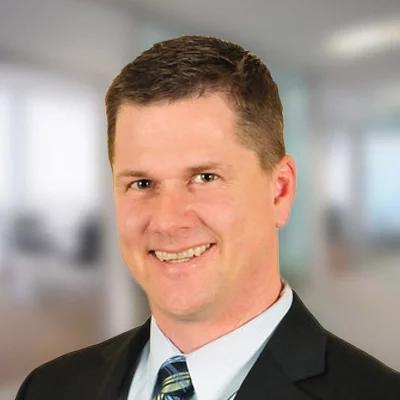 Chiropractor
Brent Kvam D.C.
Dr. Brent grew up in Austin, MN where he was involved in wrestling, baseball, tennis and football.  While in College he went to the Division 3 tennis nationals and was inducted into the athletic hall of fame.  Dr. Brent performed his undergraduate work at Winona State University where he earned his pre-med degree in 1996. 
Dr. Brent earned his Doctorate in Chiropractic Medicine from Northwestern Health Sciences University in 2001. Dr. Brent was a member and officer of the sports council while at Northwestern Health Sciences University. He provided sideline triage for the Amazon women's rugby team and Mid-America Football League.
Dr. Brent founded Prairie Spine in Eden Prairie in 2003. He enjoys golf, tennis, running, hunting and fishing. He enjoys spending time with his wife and watching his four children with all their extra-curricular activities.
EDUCATION
Certified Strength & Conditioning Specialist, National Strength and Conditioning Association, 2003
Harvard Medical School, "Lifestyle Medicine: Prescribing Exercise", Boston, MA 2012
Harvard Medical School, "Neurological Emergencies: Studies in Critical Diagnosis", Boston, MA 2012
Active Care Protocol for Cervical and Low Back Care, NWSU Post Doctoral Division,
Traumatic Cervical Syndrome, Daniel Dock Seminars,
Head Trauma for the 21st Century Chiropractic Physician, MDI, 2008
The Fundamental Neurological Examination and Six Practice Cases, NWSU Post Doctoral Division, 2006
MRI 101, "Clinical Imitators of Disc Herniations and Case Studies" Consulting Radiologists 2004
Thoracolumbar Causes of Low Back Pain, NWSU Post Doctoral Division, 2009
Dr. Brent is currently a member of the following professional organizations:
American Chiropractic Association
Honors and Awards:
Top Chiropractor (voted by peers), Minnesota Monthly Magazine 2018, 2019, 2020, 2021

Best chiropractors in Eden Prairie 2020, Eden Prairie Award Program Front Desk/Chiropractic Assistant
Garrett Darci is our office leader and wears many hats. She is a graduate of University of Minnesota with a degree in accounting. Outside of the office she stays busy with her kids and four dogs. She also enjoys competing in dog agility, loves golfing, cross country skiing, fishing and just being in the great outdoors. Darci has a real passion for health and wellness and understands the natural healing powers of the bodies God has blessed us with. Chiropractic assistant
DAWNIELLE WALKER
Dawnielle is a graduate from The University of St. Thomas with an English and Communications degree. She enjoys helping people and loves to see the difference chiropractic care makes in patients' lives. When she's not at the front desk she can be found in her home office working her independent marketing research job. In her spare time Dawnielle enjoys spending time with her husband, going for hikes and embraces winter by snowshoeing.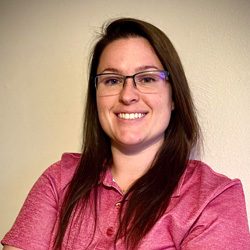 Physical Therapist
Erica Friebel, P.T., D.P.T.
Dr. Erica has recently moved to Minnesota after beginning her Physical Therapy career in St. Louis, Missouri. She attended Maryville University of St. Louis where she earned both her undergraduate Bachelor of Health Services and post-grad Doctorate in Physical Therapy. 
She has been practicing in the outpatient orthopedic setting since graduation in 2020, which has been her area of interest dating back to high school. She is passionate about finding individualized modes of exercise and activity to keep her patients moving and improving everyday. Outside of work, Erica enjoys spending time with her family, exploring new places, finding good walking and hiking trails, and grilling out while listening to music. 
Dr. Erica is excited to join the team and promote our treatment model of combined chiropractic and physical therapy care to our community. She embraces this challenge and can't wait to meet all of you!
OFFICE HOURS
---
Monday
9:00am - 12:30pm
3:00pm - 6:00pm
---
Tuesday
2:00pm - 6:00pm
---
Wednesday
7:00am - 12:00pm
2:00pm - 5:00pm
---
Thursday
9:00am - 12:30pm
3:00pm - 6:00pm
---
Friday
7:00am - 10:00am
---
Saturday 
Open two times a month.
Call to see what days are available.
---
Sunday
Closed